Recent Posts
1
« Last post by The_Queen on Today at 06:02:27 pm »


Yes, because both parties are
the exact same
.
2
« Last post by ironbite on Today at 04:31:50 pm »
So he's like a lot of Bernie-bros upset their boy lost to a woman.

Ironbite-got it.
3
« Last post by Askold on Today at 03:39:56 pm »
I could have posted an Oglaf strip with annoying and paradoxical time travel but the Bob and George "I hate time travel" joke as always funny. And a lot less NSFW.
4
« Last post by Svata on Today at 03:37:55 pm »
Wow. Deep cuts with the bob and george strip.
5
« Last post by Askold on Today at 01:36:02 pm »
Reminds me of this:

6
« Last post by KingOfRhye on Today at 11:54:28 am »
I don't know....it's like when you start talking about time travel, and you get into paradoxes and all that. It makes my head hurt after a while.
"I'm into paradoxes. I wanted to make an album about them, but the group told me I was a pretentious fart. They were right."
-- Brian May
7
« Last post by Zygarde on Today at 11:42:26 am »
You know, this is why these gits will never get laid, not because girls don't go for "nice guys" or because they are gamers or because they're nerds, no they won't get laid cause they are horrible, horrible human beings, who the concept of empathy have apparently completely vacated from their brains.
8
« Last post by Askold on Today at 11:35:09 am »
And for anyone who says the the recent domestic-terrorist was a Bernie supporter: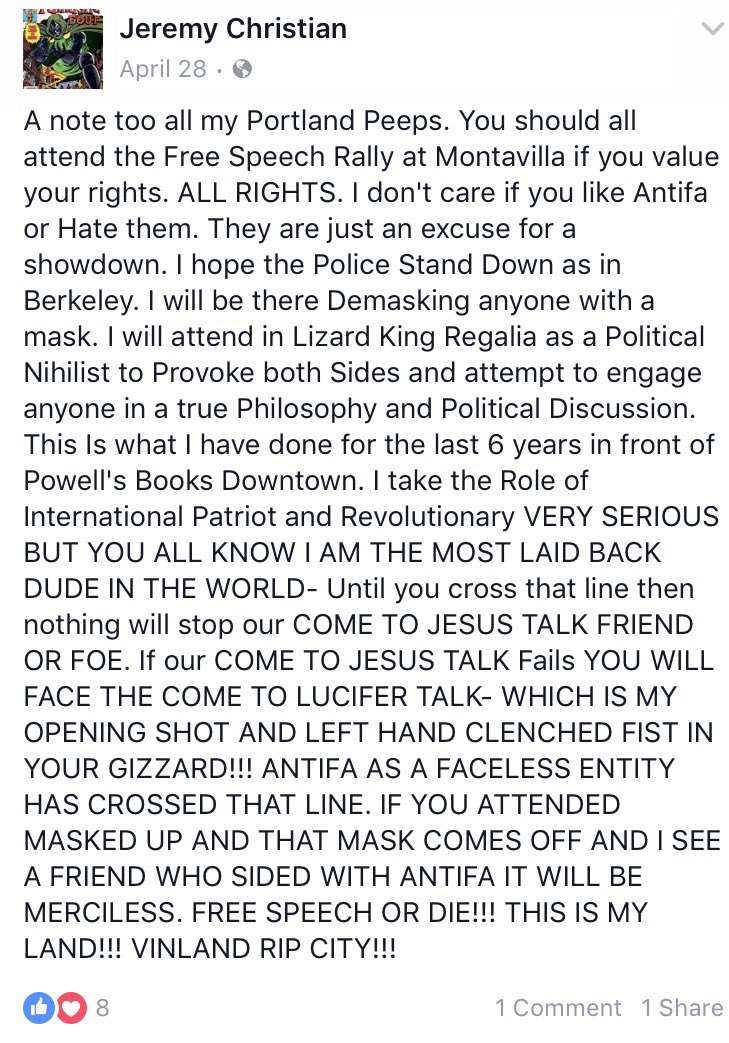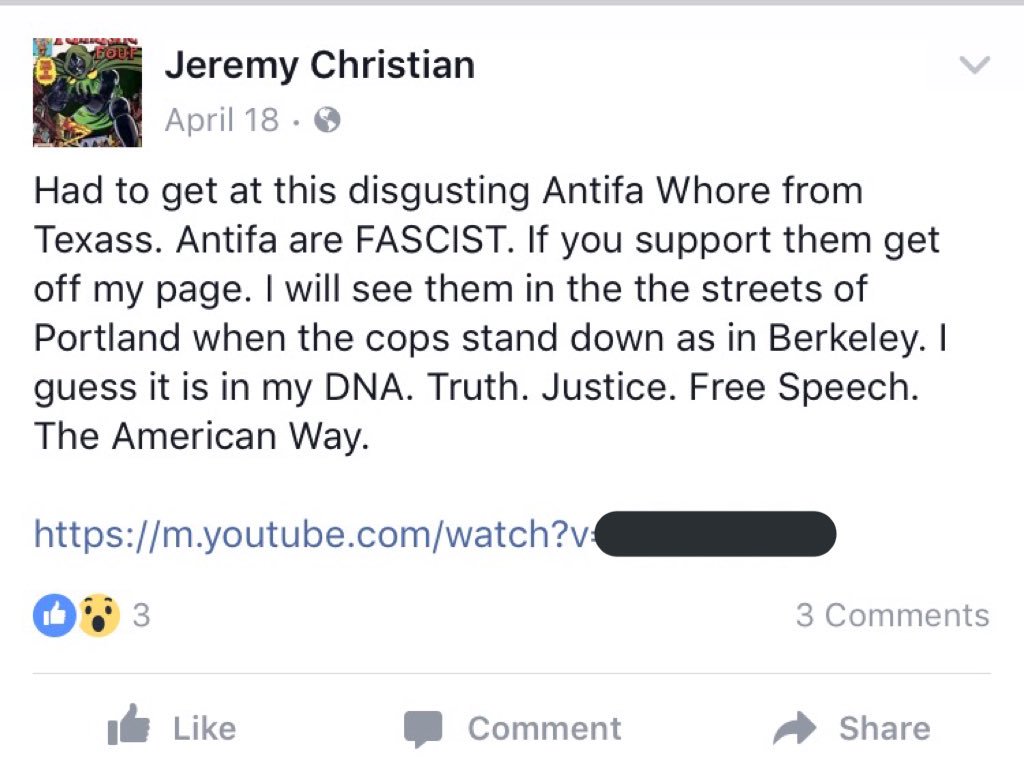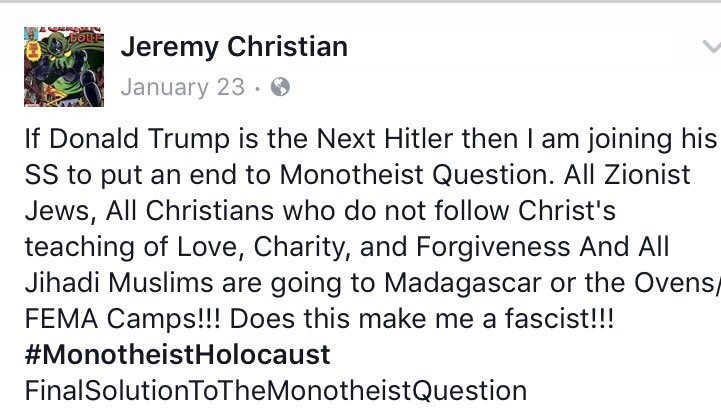 He apparently was a Bernie-Bro early in the elections but went into "I want to join the Trump-SS and kill all Jews" mode at some point.
9
« Last post by Svata on Today at 11:14:03 am »
Eh. He drove someone to attempting suicide. He deserves the title. Just sayin.



Don't forget the (spoiler and trigger warning)
Right. There's that, too.
10
« Last post by Askold on Today at 11:00:02 am »
a) It's not the prophecy forcing you to do it if it simply was a 100% accurate vision of the future. It would not be 100% accurate if it didn't factor in how you knowing what is about to happen will affect you. I mean it could show you saving the president from an assassination which is what you want to do.

b) If the prophesy was a vision of the future based on how it WOULD HAVE gone without any tampering, then the knowledge gained from the vision would let you affect the future. ...Except that now it can only be used as a "if I want this to happen I should act as if I didn't have this extra info, if I want to prevent it then I can act based on it BUT that would mean that the future has been changed and I don't know what else will change."